Kimono dressing, lesson, Rental service & Experience Japanese culture
Our brand "結 YUI" give you the opportunity to dress in traditional Japanese kimono.We can also teach you how to wear the many different styles of kimono. If you take lessons in a group, you can learn how to dress each other-which will give you much better overall knowledge of the intricacies of wearing kimono.
・Kimono lesson
We offer private and group instruction, beginner's lesson and a one-day refresher course. We also offer courses on dressing yourself, kitsuke-shi (dressing professionally) as well as a Japanese bridal kitsuke course. Please join us in studying the techniques and beauty of Japanese kimono and help introduce this wonderful culture to the world.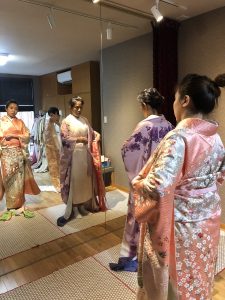 ・Wear a real Kimono rental & dressing service.
We know that most foreign people don't have their own kimono. So if you want the real experience, YUI offers kimono rental and dressing set for you to enjoy in one day. We can dress women, men, and couples in the many styles of formal and casual kimono.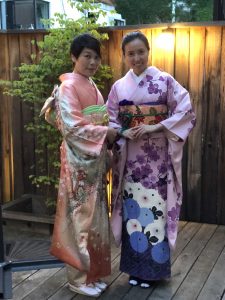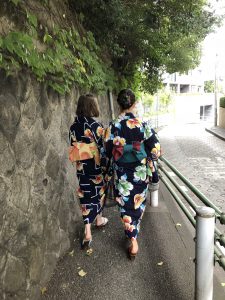 ・Tea ceremony & take a photo with beautiful Japanese garden.
Join our traditional Japanese experience culture tour around Tokyo. If you interested traditional Japanese green tea, We take you to nice Japanese garden in Tokyo with Tea ceremony.
*option
If you would like to take a professional photographs, You can order photographers. Please free to ask us.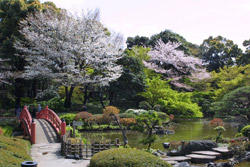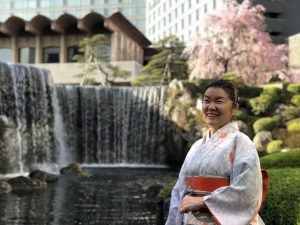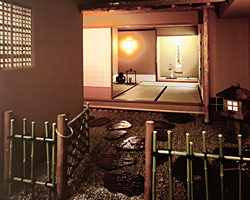 ・Pre Wedding(Japanese bridal kimono)
At 結 Yui, we have many gorgeous traditional wedding kimono at our studios. We can also create a very special kimono wedding dress for you. Our Kimono Dress is a traditional kimono transformed just for you into an extraordinary and unique wedding dress. You can choose any kimono from our collection and then we will make a custom dress just for you. Our Kimono Dresses are very easy to move about and walk around in for photo shoots and more.
Shrine ceremony + cuisine + sightseeing
Shrine ceremony – Choose from our list of 5 shrines to visit.
Cuisine – You can choose restaurant and hotel option.
Sightseeing – After your meal, enjoy a Tokyo sightseeing tour.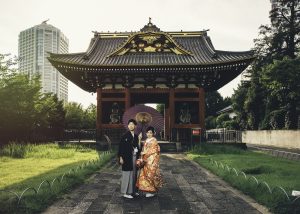 Kitou (prayer) + cuisine
What kitou? Kitou is kind of the ceremony of announcing to the Imperial Ancestors' shrine. Also praying for good health, happiness and safety.
Kitou – You can choose from our list of shrines.
Cuisine – You can choose restaurant and hotel option.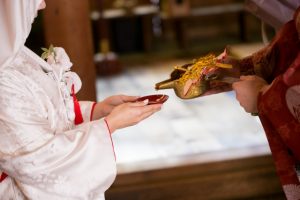 Location photo + cuisine + (option)
Our photographer and make-up stylists are a professional wedding team. Try our new Kimono Dress plan and let us create for you an unforgettable Japanese experience! For the shoot, you can choose daytime, sunset and nighttime depending on the style you'd prefer. We are very flexible.
Location – We'll take you to Tokyo tower, Shiba Park, Odaiba and Yokohama. Or feel free to suggest your own place to visit.